AMATECH ENGINEERING SDN BHD is a trading, engineering services and M&E contracting company incorporated in the year 2000, located at Seksyen U5, Shah Alam. We are registered with CIDB Malaysia, Ministry of Finance Malaysia, Suruhanjaya Perkhidmatan Air Negara (SPAN), Indah Water Konsortium Sdn Bhd and certified with ISO 9001:2015, ISO 14001:2015 and ISO 45001:2018.
We as professional pump system provider with group of experienced Project Engineer team and full trained in house technical team has successfully provided our full-range services to Government & Private sector general industry, commercial building services, Civil & Construction Industry, Water & Waste Water Treatment Plant to customer from Malaysia, Hong Kong and South Africa.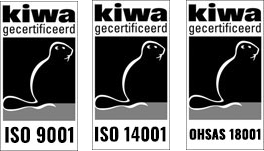 Our Objective & Commitment to Excellence
Our objective is to market our pumping equipment together with providing a full range of engineering contracting works, services & support maintenance, and also provide after-sales services & supply spare parts to our valuable customers. With our more than 20 years of experience, expertise and commitment to excellence, we strive to excel and update ourselves continuously so that we are able to provide high quality and reliable products and services to our customers.
Our after-sales service team has acquired a long and proven experience in the fields of Mechanical, Electrical, fabrication & Plumbing for installation, repair, diagnostic and maintenance. Based on our experience, we are able to offer comprehensive M&E services – Maintenance Contract to our dedicated customers.
We have the required structure and resources to provide and deliver the highest level and standard of service to our clients as per their industrial standard requirements.
Attitude towards positive working habits is our fundamental
Motivation keeps us moving forward with challenges
Aspiration ensures us to focus on our customer's priority
Teamwork holds us together with business partners
Environmental friendly is our going green commitments
Consistency efforts in quality products and services
Honesty to our long term customers and stakeholders
We will strive to excellence operation in every corner of the company to realise our commitments to our valued customers. All of our mission strategies, core values and actions plan will be shared by the committed team members in the company.
To become one of the best inventive company that constantly strives for quality and customer satisfaction in Pumping, Mechanical & Electrical Solutions in Malaysia.
Meet the team of professionals
Our team comprises of more than 40 staffs who are fully trained technicians, engineers, leaders, supervisors and managers and administration supportive staff. Our projects were backed by a range of special tools and equipment, the division has mobile service vehicles and trucks with crane facility. Our indoor customer service officers will channel each equipment repair, maintenance, and diagnosis or inspection enquiries to respective department and personnel for fast responses.